While we haven't been as active as we'd like with this project, some of the effects of this little experiment continue to appear.
Most recently, Erik Reyna, an LCFJWM alum, gave us a shout out in his Q&A after being award an AP-Google Scholarship.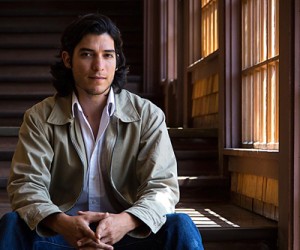 Describe your experiences learning code.

I started out working as a web producer at the Daily Texan, the University of Texas school newspaper. I tried joining the photo department but that never happened so I went for the next opportunity. No one really looked to spend their time uploading content online in the late hours after all the edits were done to the print edition. So I learned HTML and CSS to try to push the boundaries of how our typical stories were framed online. After graduating, I began to invest more time into code so I spent a lot of time Google-searching free resources. It wasn't easy to learn and the real pain came when I tried to learn JavaScript. Lucky for me, Robert Hernandez, the professor from USC (and ONA Board member), started the Learn Code For Journalism With Me project and I joined up. The idea there was to have a group of five or six working through the Codecademy JavaScript lessons. So once a week I spent a few hours learning the basic concepts behind JavaScript. Now that I am at the graduate school I am able to work with Jeremy Rue, who teaches programming. We brainstorm ideas for packages or just share resources and cool ideas. But most of my experience has been on a do-it-yourself level, which can be incredibly frustrating but equally rewarding.
Erik is currently interning at the Los Angeles Times and will soon graduate from UC Berkeley's graduate program. We expect him to be our boss one day.
Felicidades, jefe!